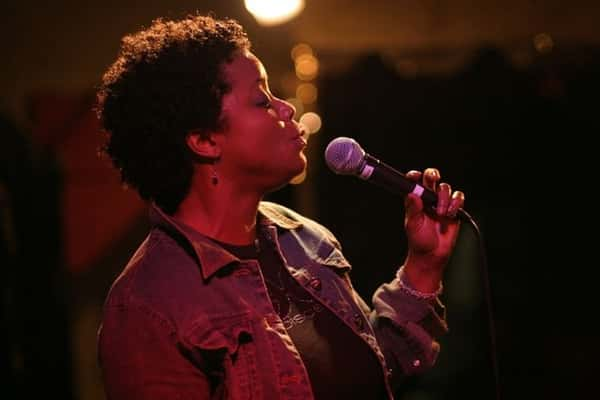 Sandra Booker
Sandra Booker is an internationally recognized singer/songwriter and producer. 
She has performed and recorded for artists including Lalo Schifrin and the WDR
Big Band, Wynton Marsalis & The Lincoln Center Jazz Orchestra, Billy Higgins,
Frank Collett, Billy Mitchell, Dan Foliart, Julian Miranda, Dado Moroni, Kirk
Lightsey, Leslie Lewis, Dennis Dreith Band, Mark San Filippo, and Robert Turner. 
​
Highly respected for her virtuosic scat ability, impeccable timing, crystalline tone
and irrepressible musicality, she continues to push the musical envelope to create
a style and sound that is her own. Her deep Southern roots and razor-sharp
intuition are ever-present in her interpretations of standards, covers and original
compositions.
​
She combines aspects of different genres to blend old styles into new ones such
as urban country, neo-soul or contemporary gospel/hip-hop while addressing
social and cultural issues. Blending styles ranging from traditional blues, R&B and
various Latin and African rhythms to Western classical training into her
compositions and performances, Booker hopes to be an integral part of future
music as she hears it in a style she refers to as Transgenre or nonbinary music.
She will be launching a website in summer 2022.
​
She attended the prestigious NOCCA Institute (formerly the New Orleans Center
for the Creative Arts Booker also studied classical voice privately with Bela "Bill"
Berger, Mike Campbell and Marion Cooper. Her voice has appeared in major
radio and television advertising campaigns including Coca-Cola and Ralph Lauren.
She earned a BA degree from the University of Los Angeles, California (UCLA) in
Ethnomusicology. As an educator, she has conducted vocal workshops and
masterclasses for California State University, Northridge (CSUN), Thelonious Monk
Institute of Jazz, LAUSD, FNAC, and the Civica Scuole di Musica (Sondrio, Italy).
​​

Make Reservations